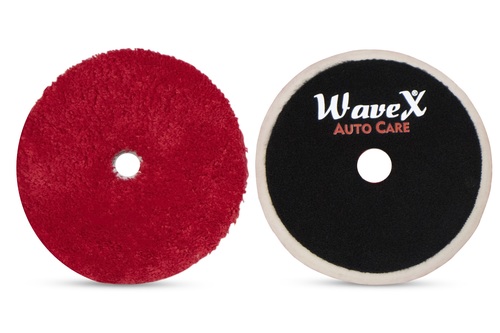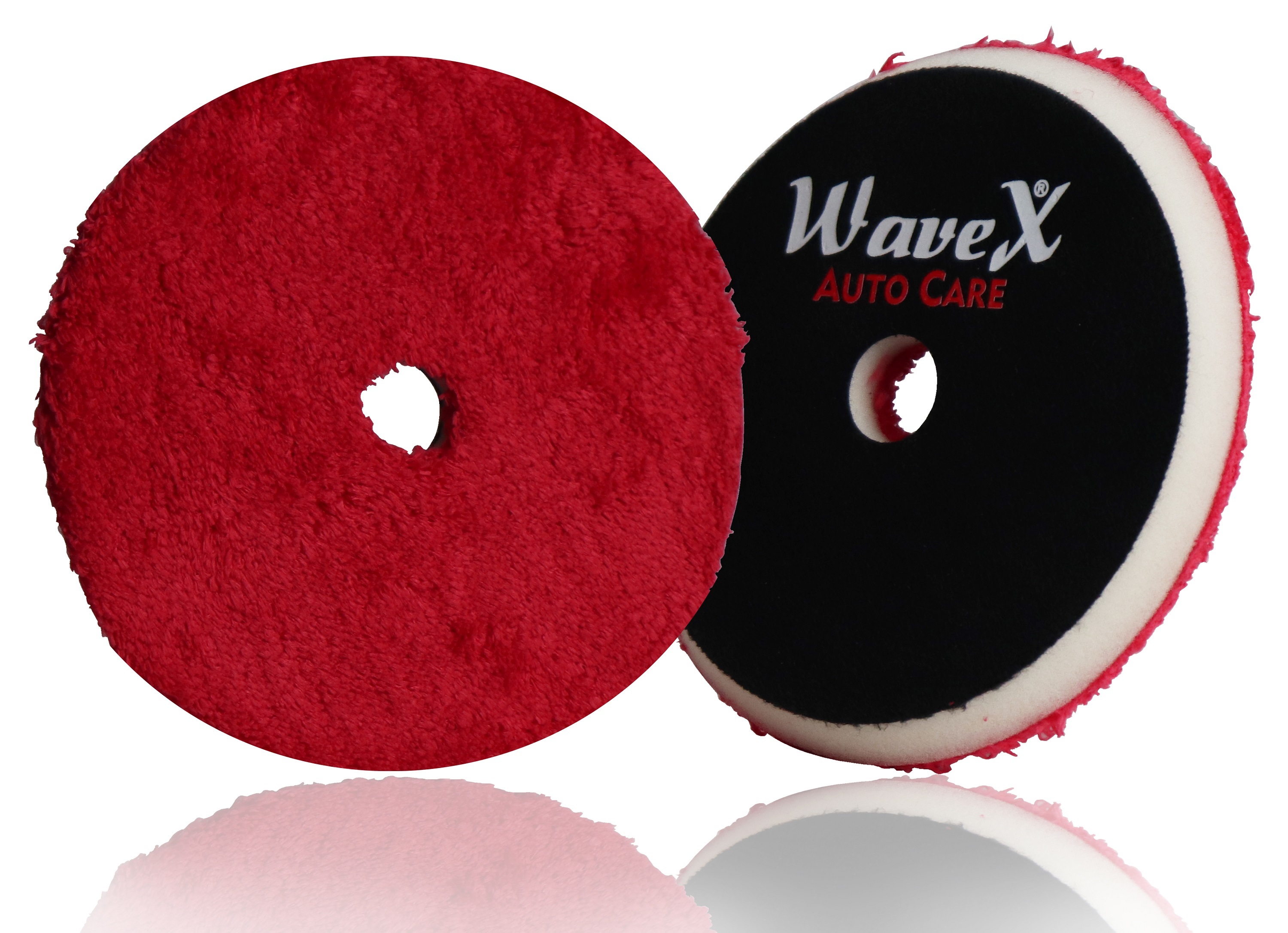 Product Description
The WaveX Super Premium Microfiber Cutting Pads are super premium red coloured cutting discs that effortlessly remove swirls, scratches, oxidation and much more. This brilliant microfiber cutting pad disc effectively works across the exterior surfaces of your vehicle without creating any unwanted swirls. They have been designed and developed in such a brilliant manner that they provide efficiency and conformity to a level which is par excellence.
The WaveX Super Premium Microfiber Cutting Pads enhance the detailing potential of microfiber cloths by combining cutting fibers and polishing fibers in a single buffing disc. This brilliant dual blend results in a 25% lower pile height which allows the fibers to get deeper into scratches and swirls thereby, removing imperfections at levels that would be physically impossible by hands (manual detailing methods).
These pads can be practically used with any kind of polisher machine due to their advanced construction.
These impeccable super premium microfiber cutting/ polishing pads are guaranteed to last through the toughest polishing sessions. They are made with the finest grade components including the highest rated heat-resistant and chemical-resistant adhesives which means that this polishing pad doesnt wither away!
Enter Buying Requirement Details
Other Products in 'Wavex Auto Care' category