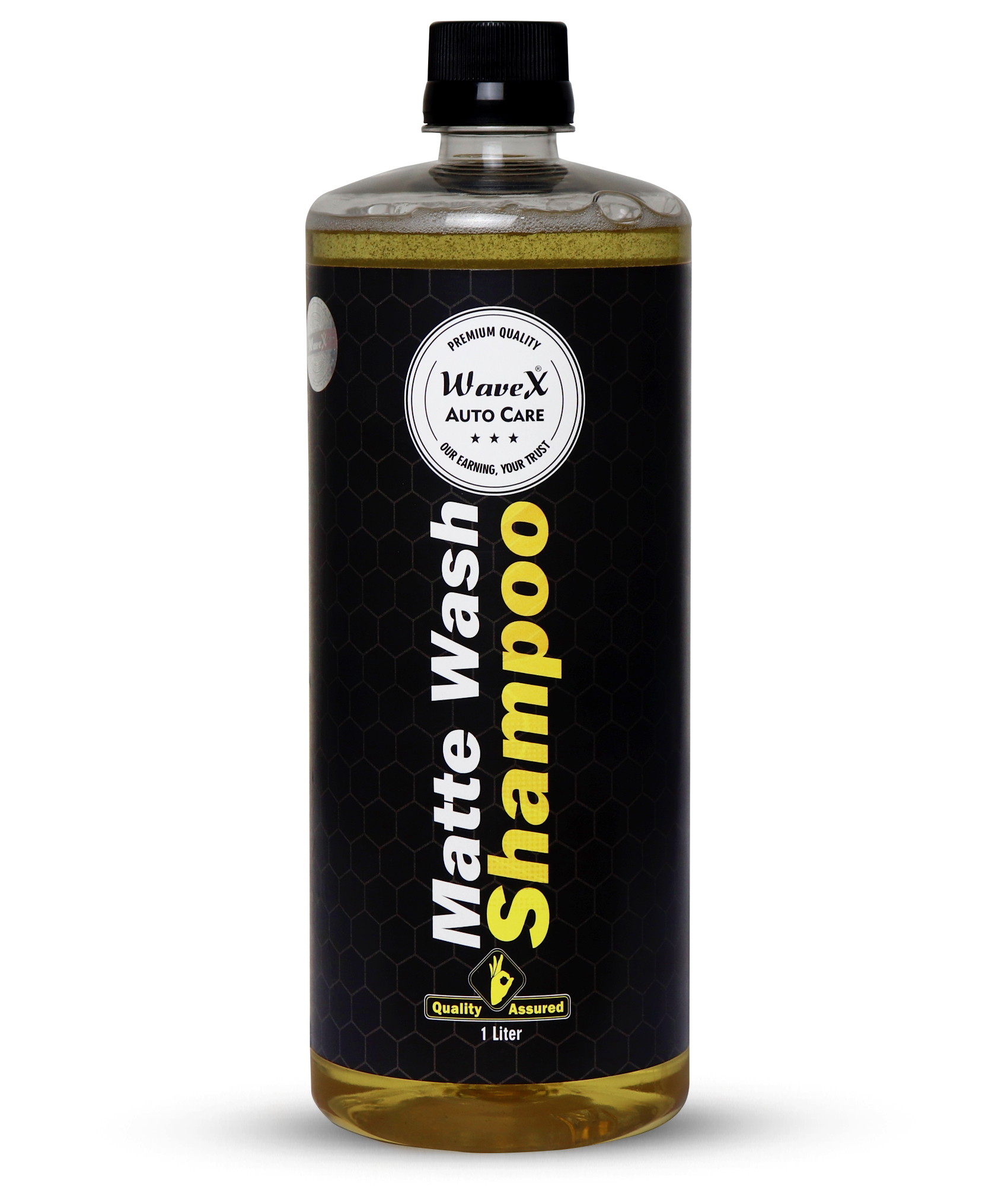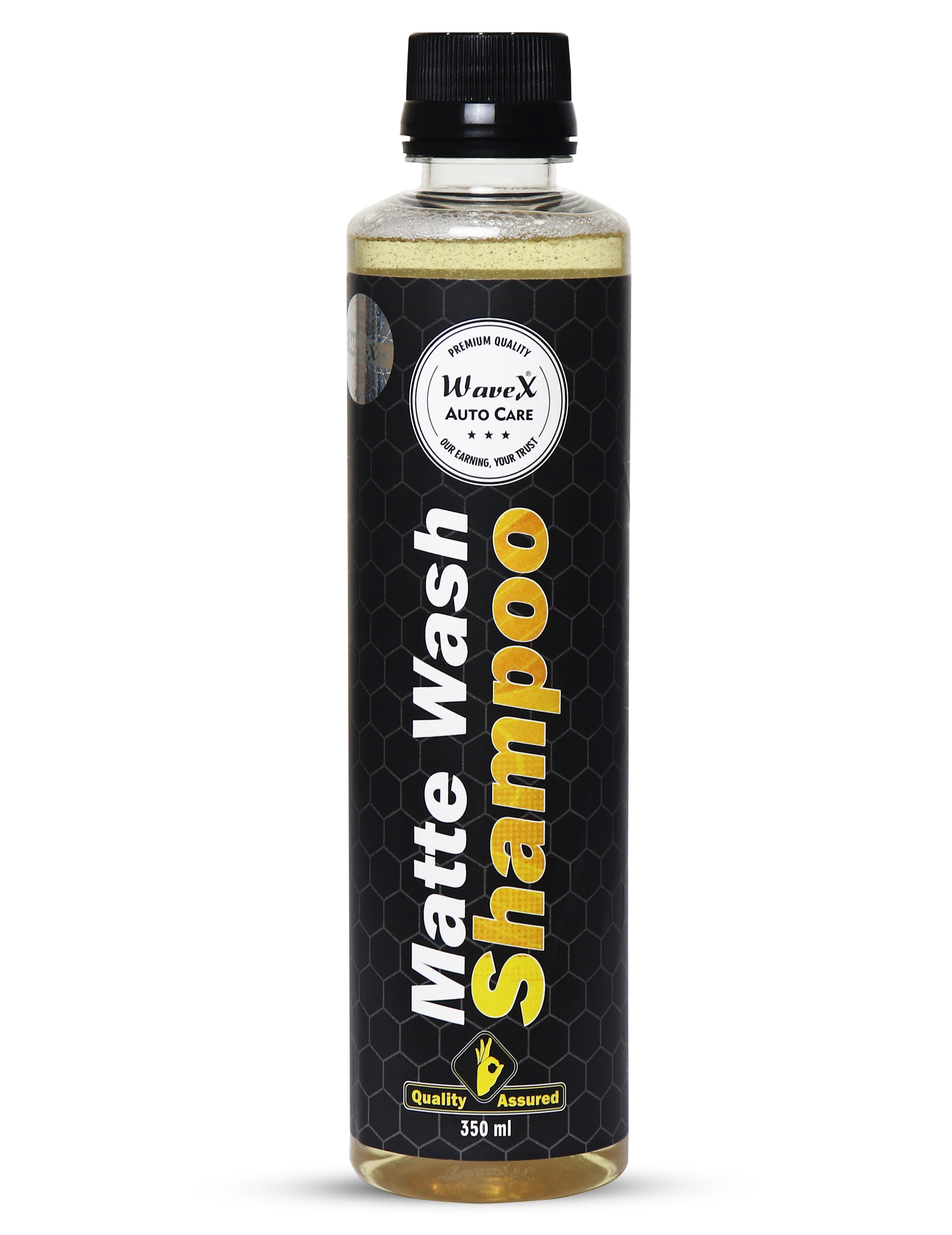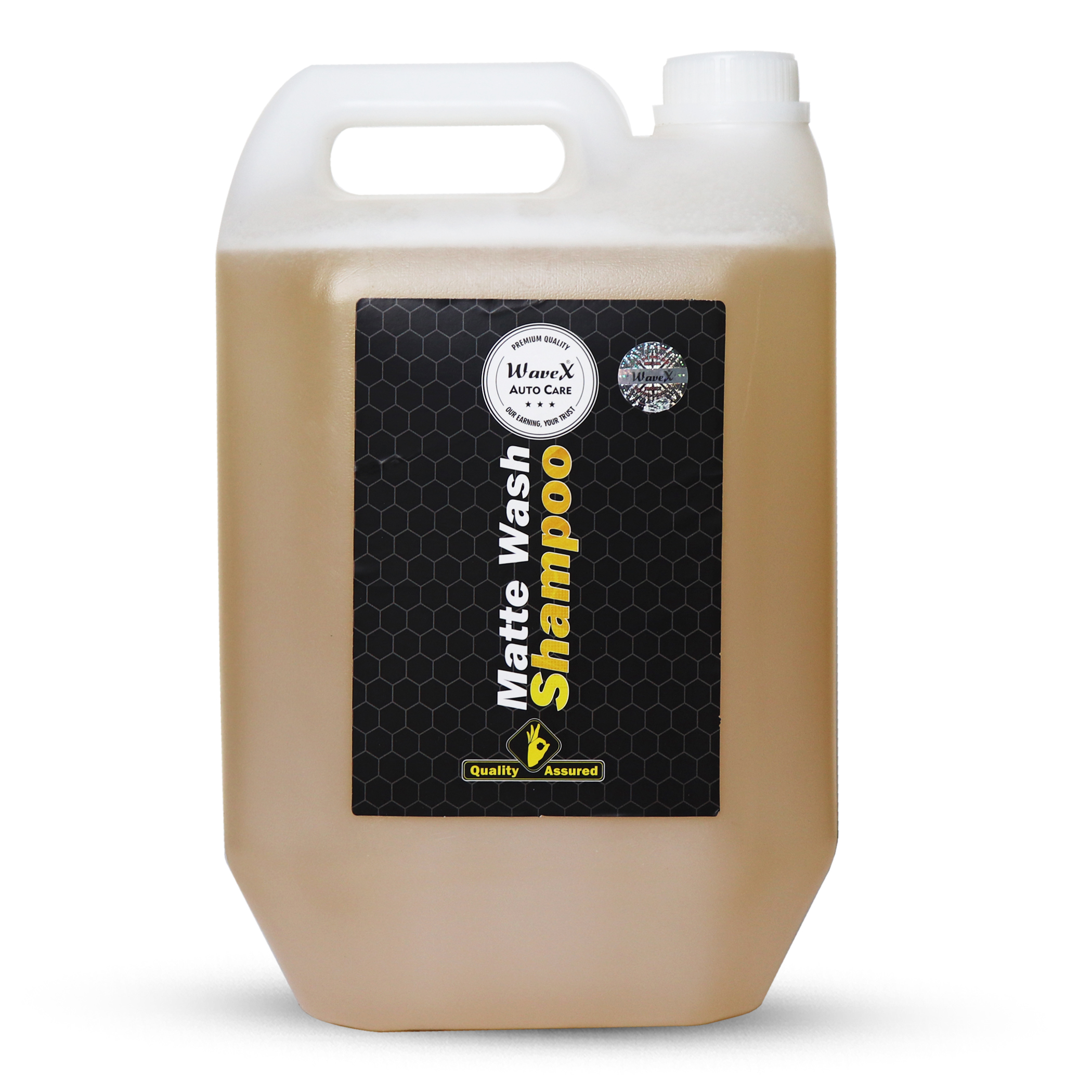 Product Description
The Wave X Matte Wash Shampoo is the best auto care shampoo that effectively tackles all the aforementioned problems and challenges. This auto care wonder consists of special lubricants infused in every single drop that ensures your matte surfaces arent dry post washing. With the Wav eX Matte Wash Shampoo you can rest assured that it will neither scratch nor etch matte wraps or paints.
A challenge that professional detailers and DIY car care enthusiasts used to face with the Wave X Matte Finish Maintainer
So if you are a car/ bike enthusiast who has had his/her eyes on a certain matte vehicle but have hesitated in purchasing it due to harsh weather conditions or surroundings, you should now go ahead and purchase your dream matte vehicle but make sure that you purchase a variant of the Wave X Matte Shampoo to along with it.
It is very easy to use. All you need to do is add 100ml of the shampoo to 900 ml of water in a foam cannon for foam wash whereas for bucket wash add 15-20 ml of the shampoo to a washing bucked filled with approximately 4 ltrs of water. Use a wash mitt or WaveX Washing Sponge/ Microfiber Cloth along while washing your vehicle for best results.
Enter Buying Requirement Details
Other Products in 'Wavex Auto Care' category