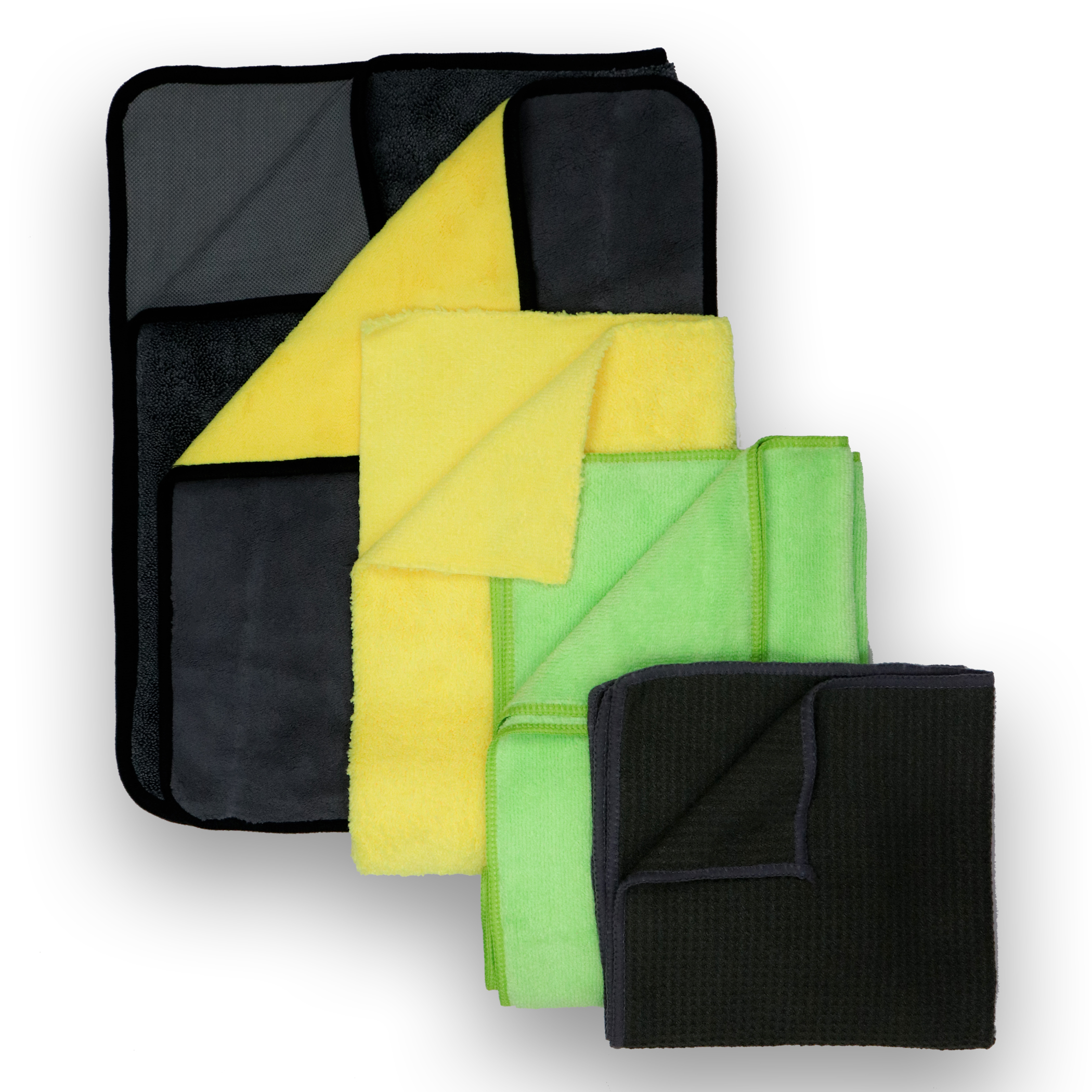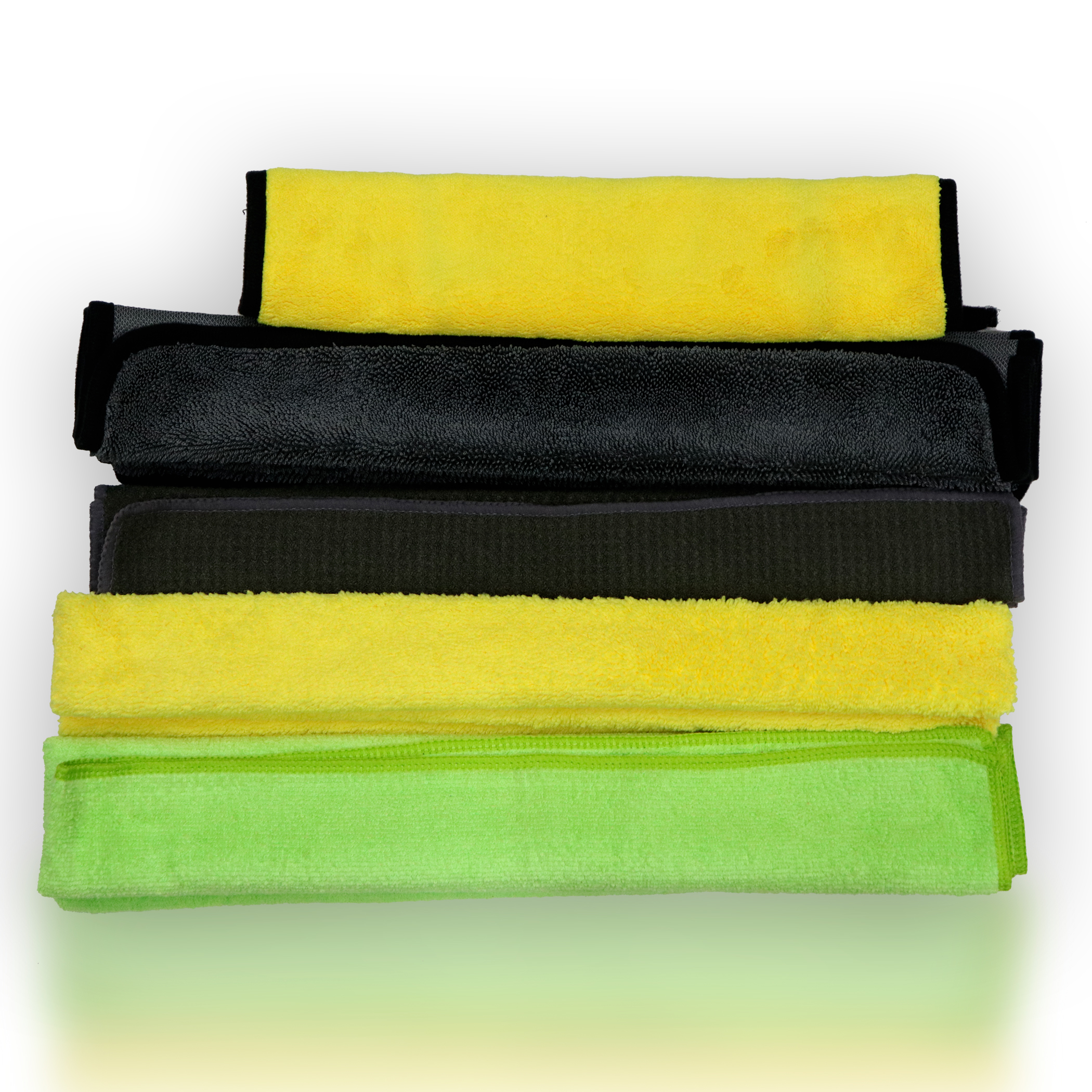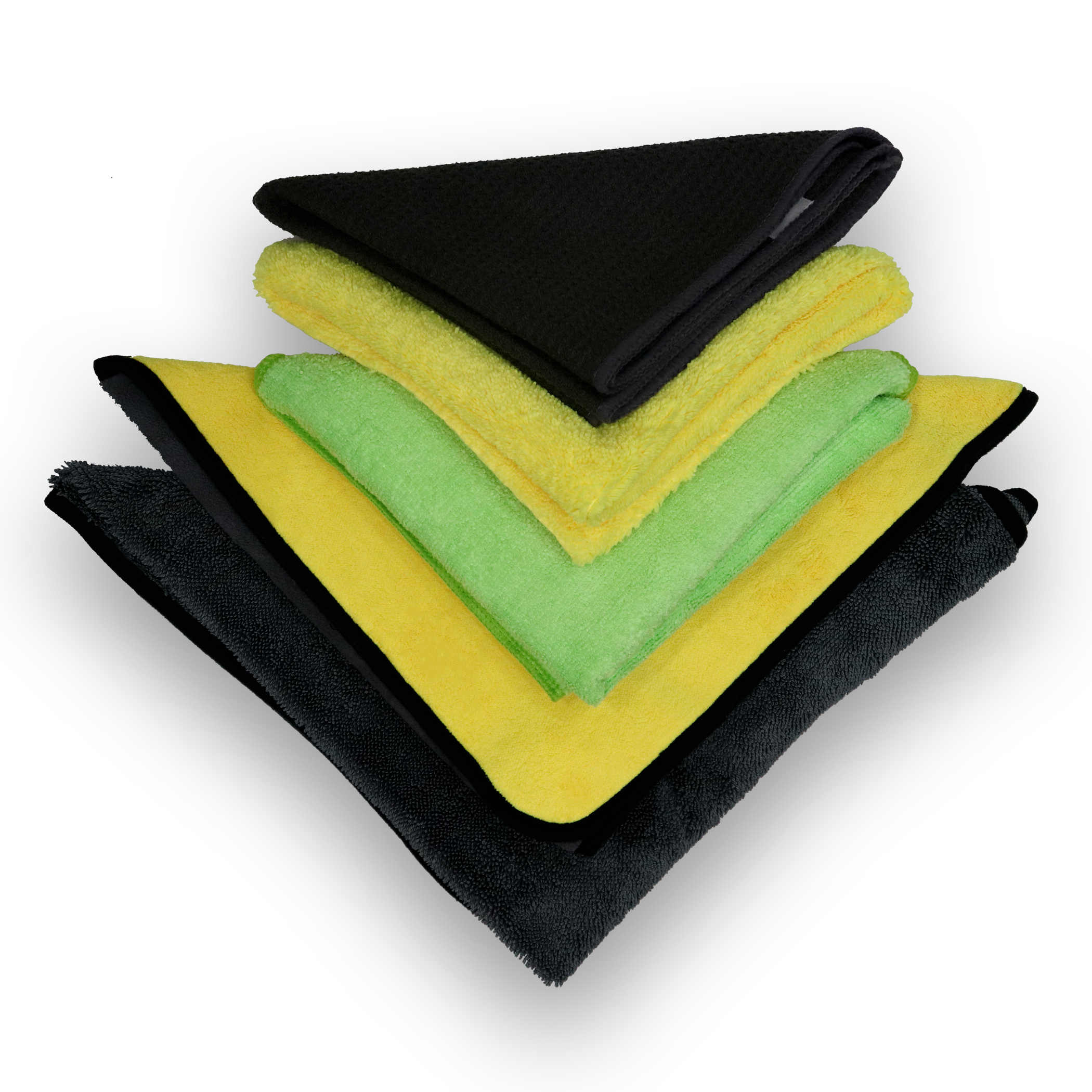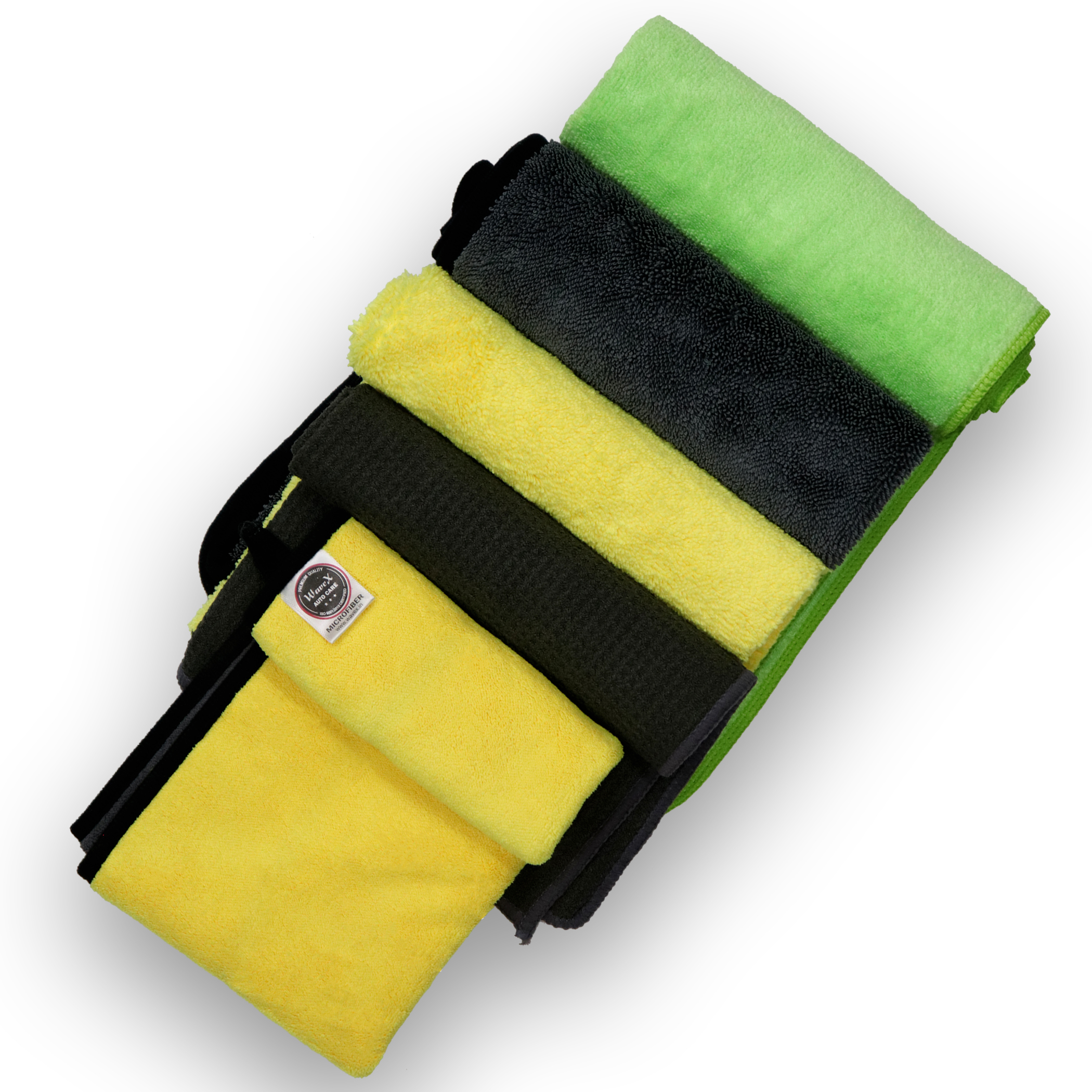 Product Description
WaveX Twisted Loop Microfiber Cloth
Microfiber twisted loop Car Towel Specifications Size: 40 x 60 cm Composition. 70 percent polyester, 30 percent polyamide GSM. 600 grams per square meter "text-align: justify; margin-bottom: 2rem; "WaveX Edgeless Microfiber Cloth
PREMIUM SUPER SOFT MICROFIBER It is a great feeling when you have that new car smell and the dashboard and touchscreen are dust-free with a new shine, is not it? Trying to keep your sweet ride like new, it is hard to find the best cleaning tools which will not scratch delicate surfaces and keep them in pristine condition.
WaveX Double Sided Microfiber Cloth
PROFESSIONAL GRADE MICROFIBER CAR DRYING TOWEL CLOTH - This microfiber towel made with premium ultra thick 850GSM microfiber which have the super absorbency can absorb up to almost 10 times their weight. Not only sucks up water fast but also wrings out quickly and easily. durable enough to machine wash and reuse 500 times.
HUMANIZALIZED TOWEL DESIGN - This super absorbent towel have dual-sided plush, which can absorbs two times more than traditional cleaning microfiber, so you can greatly reduce the drying time .Incredible grip to remove waxes more easily, Super plush buffing towel is designed specifically for wax and sealant removal. Save Time, Money and protect your paint by not having to go to the car wash.
NO LINT & NO SCRATCHES - Ultra soft ,plush-long pile non-abrasive microfiber cloths will not scratch paints, coats or other surfaces. Scratch-free, lint-free and swirl-free. Do not fade and dropping.
MULTIPURPOSE - These microfiber towels can be used as car wash towels, window glass cleaning towels, car drying towel, auto polishing buffing towel, waxing towels, finishing towel.This super absorbent wiping towel still can be car inside and outside detailing towels when be used with all detailing sprays. This super absorbent wiping towel is good at waterless washing, quick detailing, wax, compound, Different colors on both sides to help you distinguish different uses.
NATURAL MATERIALS -This microfiber drying towel 100 percent not add harmful chemicals or synthetic materials
WaveX Large Green Coloured Microfiber Cloth
WaveX Auto Care premium quality microfiber cloth is available in a larger 40 X 80 cm size variant.
The WaveX Auto Care Microfiber cloths are extremely soft yet thick cleaning towels with superior absorbent properties that can withstand any form of wear and tear.
Enter Buying Requirement Details
Other Products in 'Wavex Auto Care' category