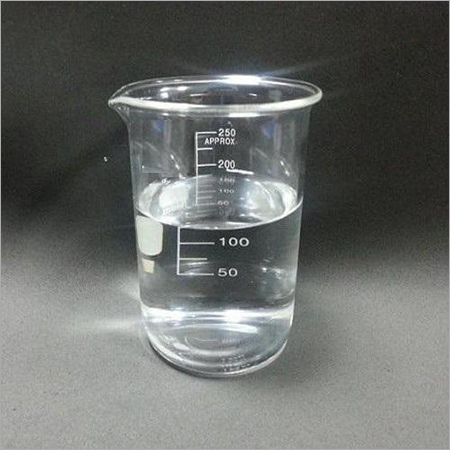 Price And Quantity
50 Kilograms

65.00 - 110.00 INR/Kilograms
Trade Information
100 Kilograms Per Day

1 Week
Product Description
Silicone oil is a versatile and widely used synthetic oil derived from silicone, a synthetic polymer made of silicon, oxygen, carbon, and hydrogen. It is known for its unique properties, such as high thermal stability, low surface tension, and excellent lubrication characteristics. Silicone oil finds applications in various industries, including automotive, healthcare, personal care, and manufacturing.
Frequently Asked Questions (FAQ) :
Q: What is silicone oil?
A: Silicone oil is a type of synthetic oil composed of silicone-based polymers. It is a clear, odorless, and non-reactive liquid that exhibits high thermal stability, low surface tension, and good lubricating properties.
Q: What are the uses of silicone oil?
A: Silicone oil has diverse applications across different industries. It is commonly used as a lubricant in various mechanical systems, such as automotive parts, industrial machinery, and precision instruments. It is also utilized in medical devices, personal care products (like cosmetics and hair care), electrical insulation, mold release agents, and as a damping fluid in hydraulic systems.
Q: What are the advantages of using silicone oil?
A: Silicone oil offers several advantages. It has excellent thermal stability and can withstand high temperatures without breaking down. It has low volatility, which means it doesn't evaporate easily. It provides effective lubrication, reduces friction, and offers good water repellency. Silicone oil is also inert, non-toxic, and non-reactive to many substances, making it safe for various applications.
Q: Can silicone oil be used on rubber or plastic surfaces?
A: Silicone oil is compatible with many rubber and plastic surfaces. It can be used as a lubricant or protective coating on rubber components to prevent drying, cracking, or sticking. However, it's essential to check compatibility with specific materials, as some plastics may swell or become damaged when exposed to silicone oil.
Enter Buying Requirement Details
Other Products in 'Industrial Chemicals' category