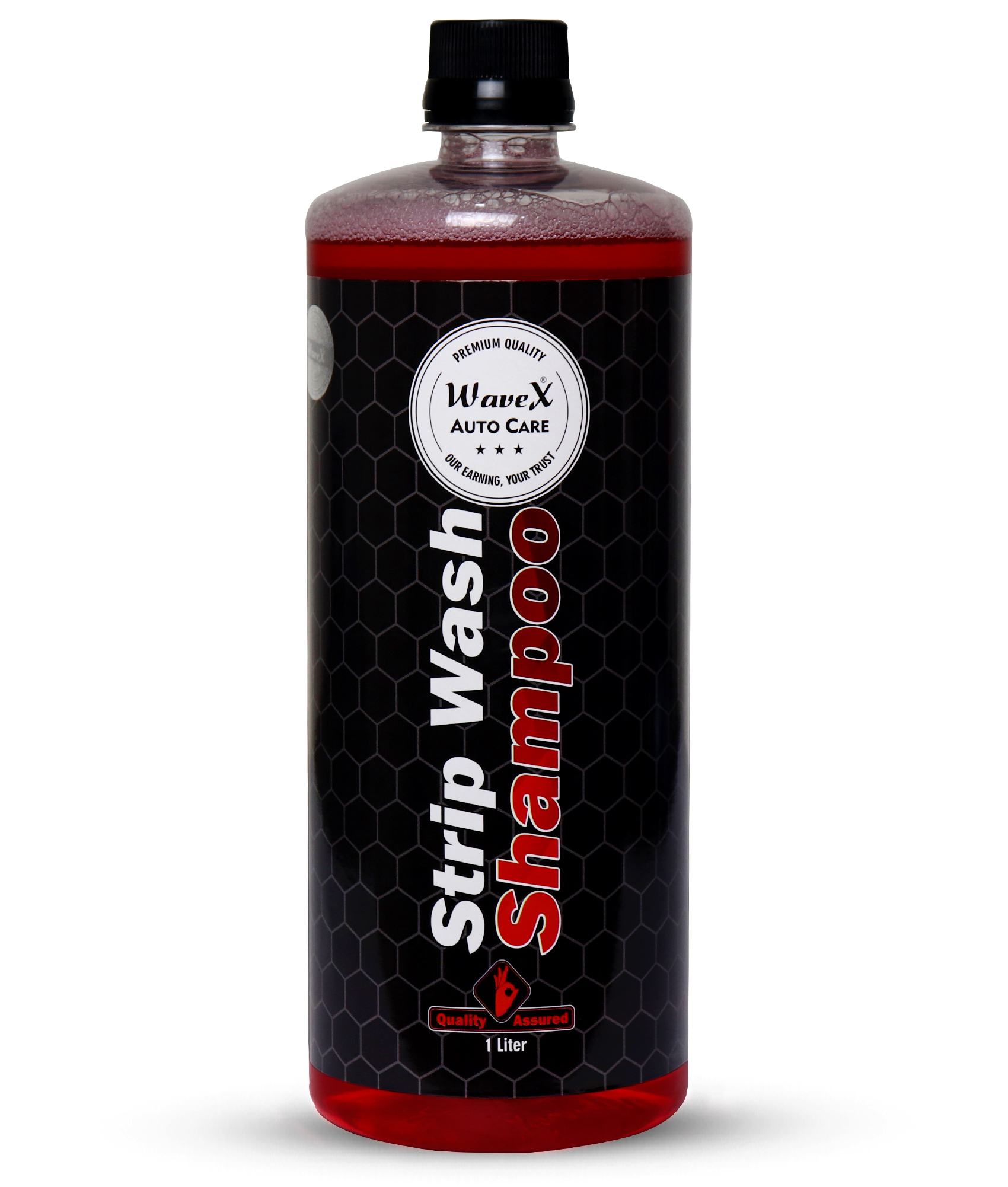 Product Description
The best and recommended method is to use the WaveX Strip Wash Shampoo which truly cleans your vehicle by clearing old wax or sealants that have built up over the years. Leaving old wax, grease and contamination on paintwork ruins fresh car detailing. Fresh wax, sealants or coatings stick better directly to the paint not to old faded wax or coatings. Old wax and sealants also tend to clog buffing and polishing pads. Washing away these old coatings is much more effective and easier using the WaveX Strip Wash Shampoo rather than trying to remove it using a clay bar. Using our strip wash shampoo will help you expose the vehicles paint in all its glory which in turn will help you establish a true shine or conditioning when applying detailing products.
It is a wonderful vehicle wash solution for detailers who are going to apply a polishing or a rubbing compound as it will reveal all the swirls or scratches that have been present on the vehicle but have been hidden away due to accumulation of unwanted layers of detailing products, waxes or sealants. This in turn will help you provide a better detailing and paint correction experience for your clients.
In the old days, professional detailers would prep their vehicle for a full scale detailing job by using caustic dish washing liquids/ soaps, laundry detergents, concentrated degreasers and other similar products but the problem with using such materials on vehicles would be that they would remove wax, sealants, dressers etc at the cost of extremely drying and etching painted surfaces, plastic components, glass etc and would also leave behind streaks, stains and spots all over its surface.
Using our strip wash shampoo will not only help you in effectively clearing your vehicles exterior surfaces but will also help you prevent streaks, stains while ensuring that your vehicles paint doesnt get etched.
Our strip wash shampoo is both bucket wash and foam cannon compatible. For bucket wash add approximately 15-20 ml of the shampoo to a washing bucket filled with approximately 4 ltrs of water whereas for foam cannons, add approximately 100 ml of the shampoo to a foam cannon filled with 900 ml of water.
Enter Buying Requirement Details
Other Products in 'Wavex Auto Care' category