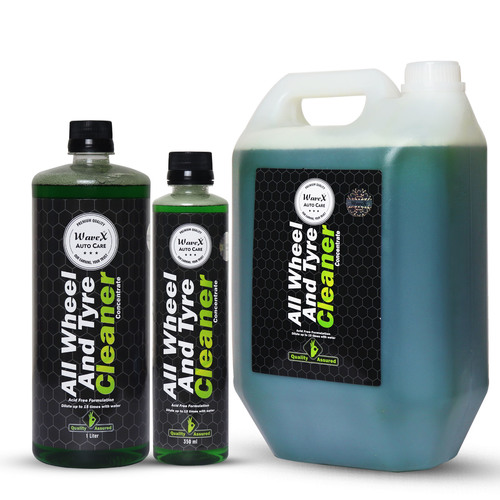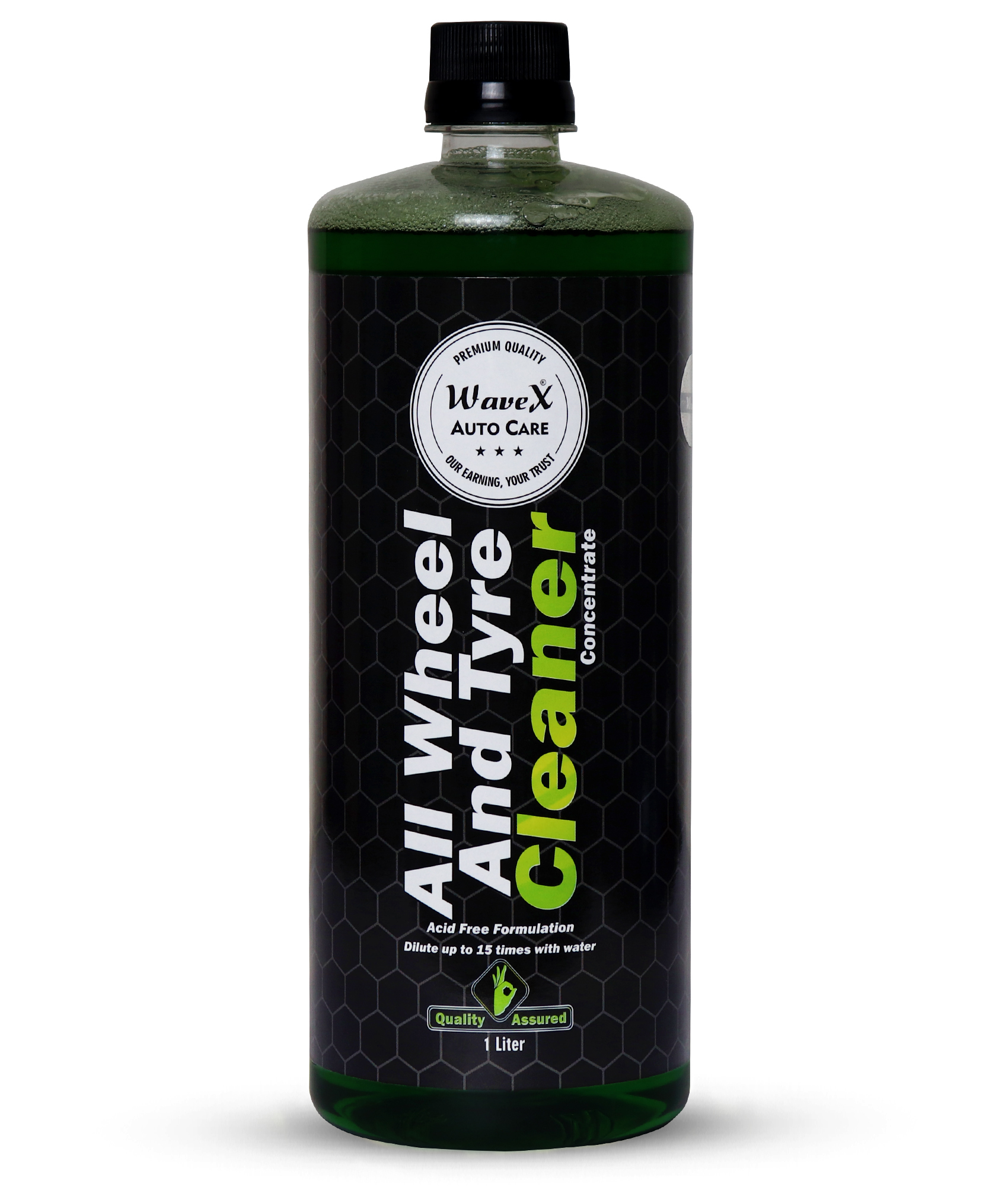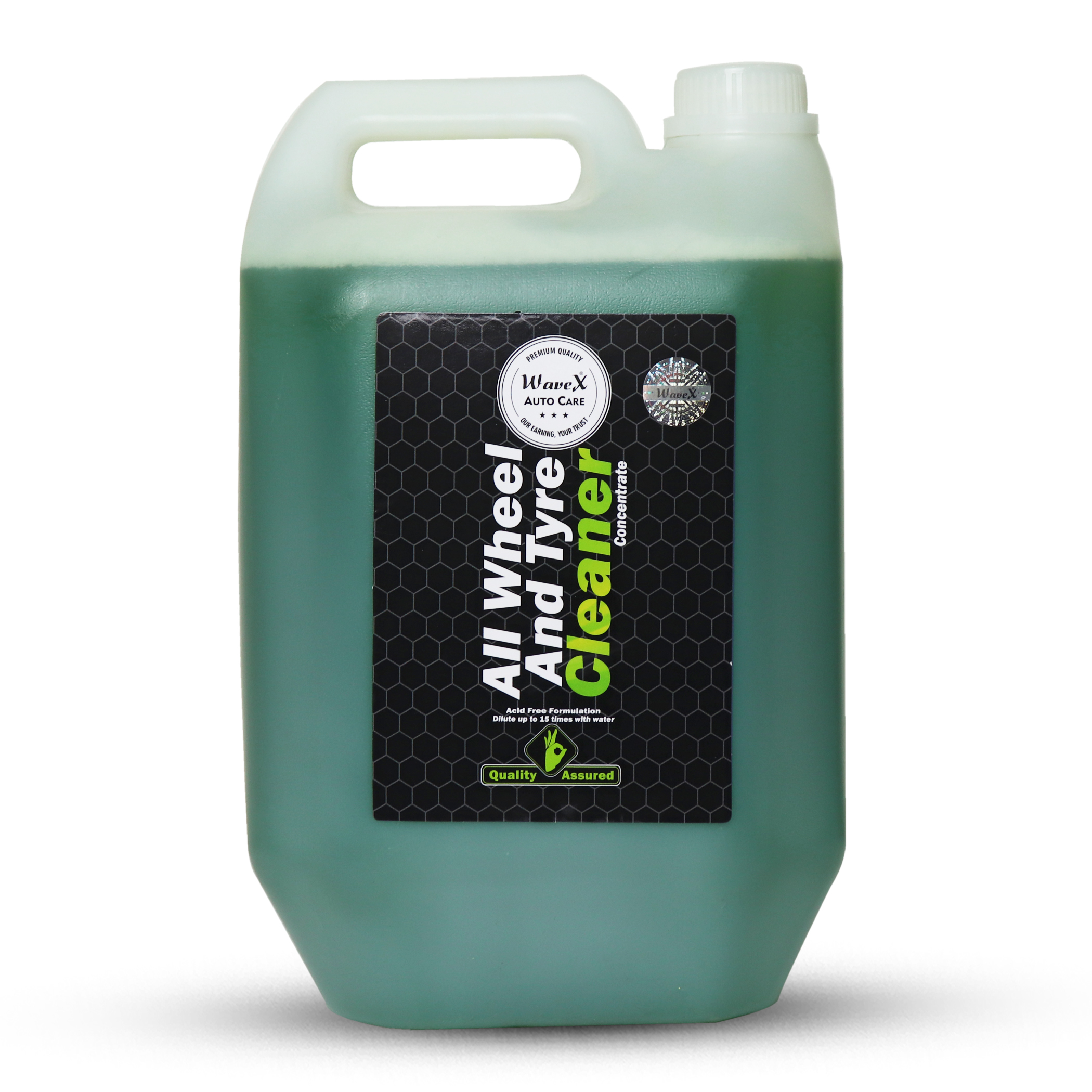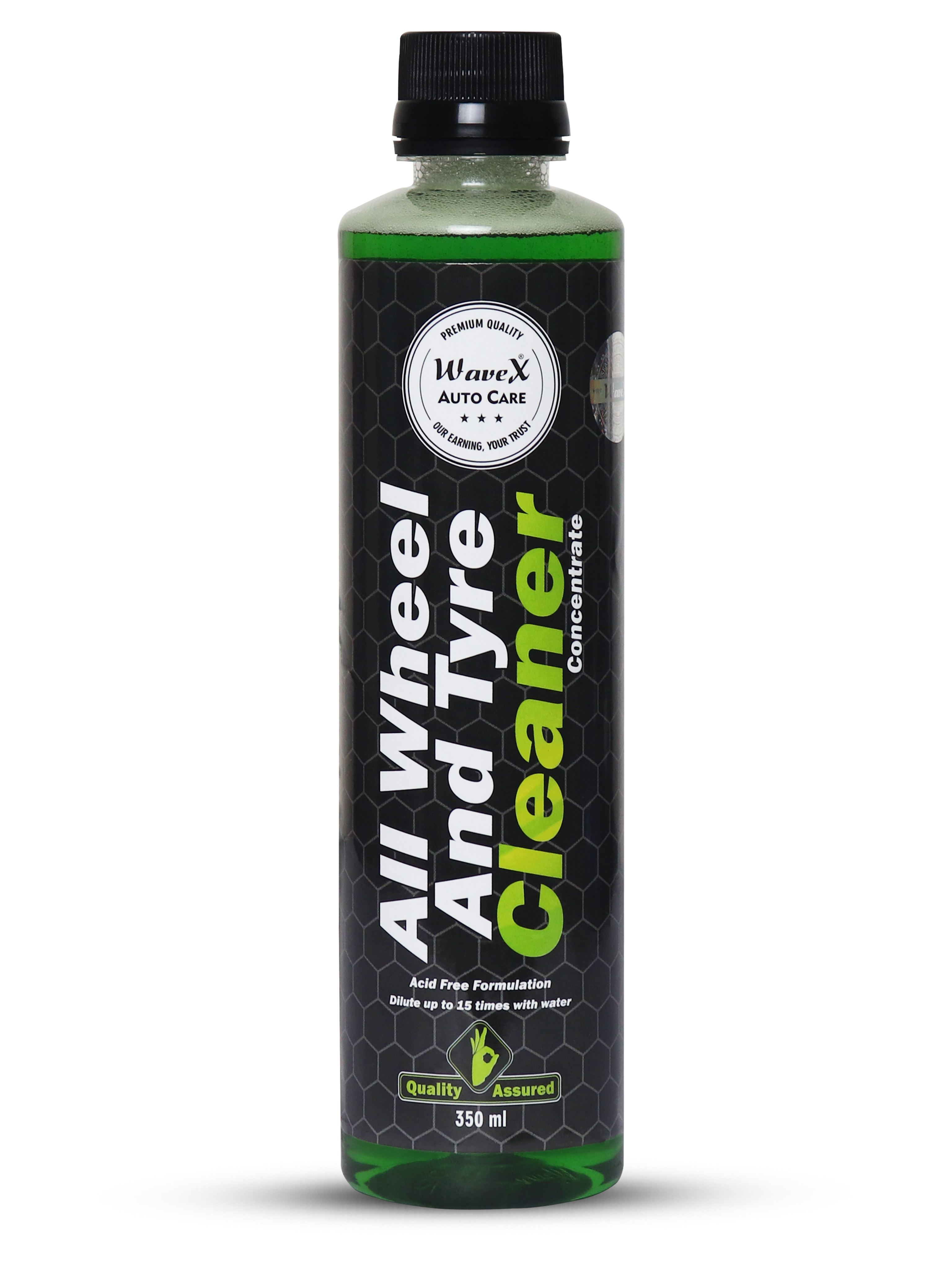 Product Description
Although we do not take too much heed to it but out of all the components of our vehicle it is the vehicles rims and tyres that take the biggest beating in the form of heat, natural elements, dust and contamination. Other components may not get dirty too quickly but when we talk about our vehicles rims and tyre, they start getting dirty immediately after youve hit the road.
WaveX Auto Cares All Wheel and Tyre Cleaner is a specially formulated auto detailing product that tackles heavy brake dust, dirt, grime and contamination with the utmost ease and restores your tyres back to its factory colour.
This pH balanced, acid free product is safe to use on clear-coated, powder-coated, chrome, alloy, and painted rims.
Most wheel cleaners can be harmful for your vehicles tyres and rims as they could potentially dissolve more than what you want to clean off! Our product work at lightning speed to dissolve stubborn metallic contamination especially from the vehicles rims.
If youre unhappy with tyres that look brown and old, this is one product that you must have in our detailing arsenal.
The All Wheel and Tyre Cleaner contains a blend of scientifically researched and developed solvents and surfactants that create an impeccable formula which removes silicones, greases, wax build-up, polymers, and any previously applied dressings that leave your tyres and wheels looking like new.
This is a detailing product that is absolutely necessary for all detailing professionals and DIY users.
If you clean your vehicles tyres with the WaveX All Wheel and Tyre Cleaner prior to applying any tyre dressers, it will maximize your tyres shine.
It is easy to use. Simply dilute the solution up to 15 times in water, preferably in the WaveX Empty Spray Container and spray it onto the vehicles rims or tyres and agitate the surface preferably using a detailing brush. Later rinse off using a high pressure washer.
Another extremely convenient method of using the WaveX All Wheel and Tyre Cleaner is with the help of a wash bucket where, you would pour the WaveX All Wheel and Tyre Cleaner and dilute it up to 15 times with water. Then, dip the detailing brush in to the solution and thoroughly scrub your tyres
And if the above two methods arent quite pleasing to your eye then this wonder wheel detailer can also be used in a foam cannon in a 1:15 ratio.
Enter Buying Requirement Details
Other Products in 'Wavex Auto Care' category