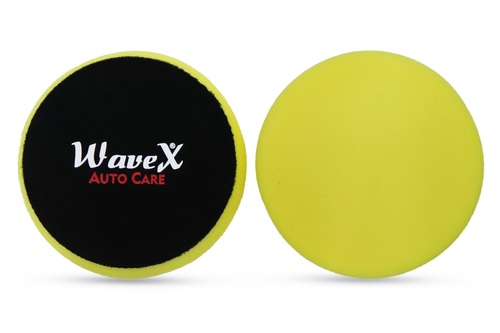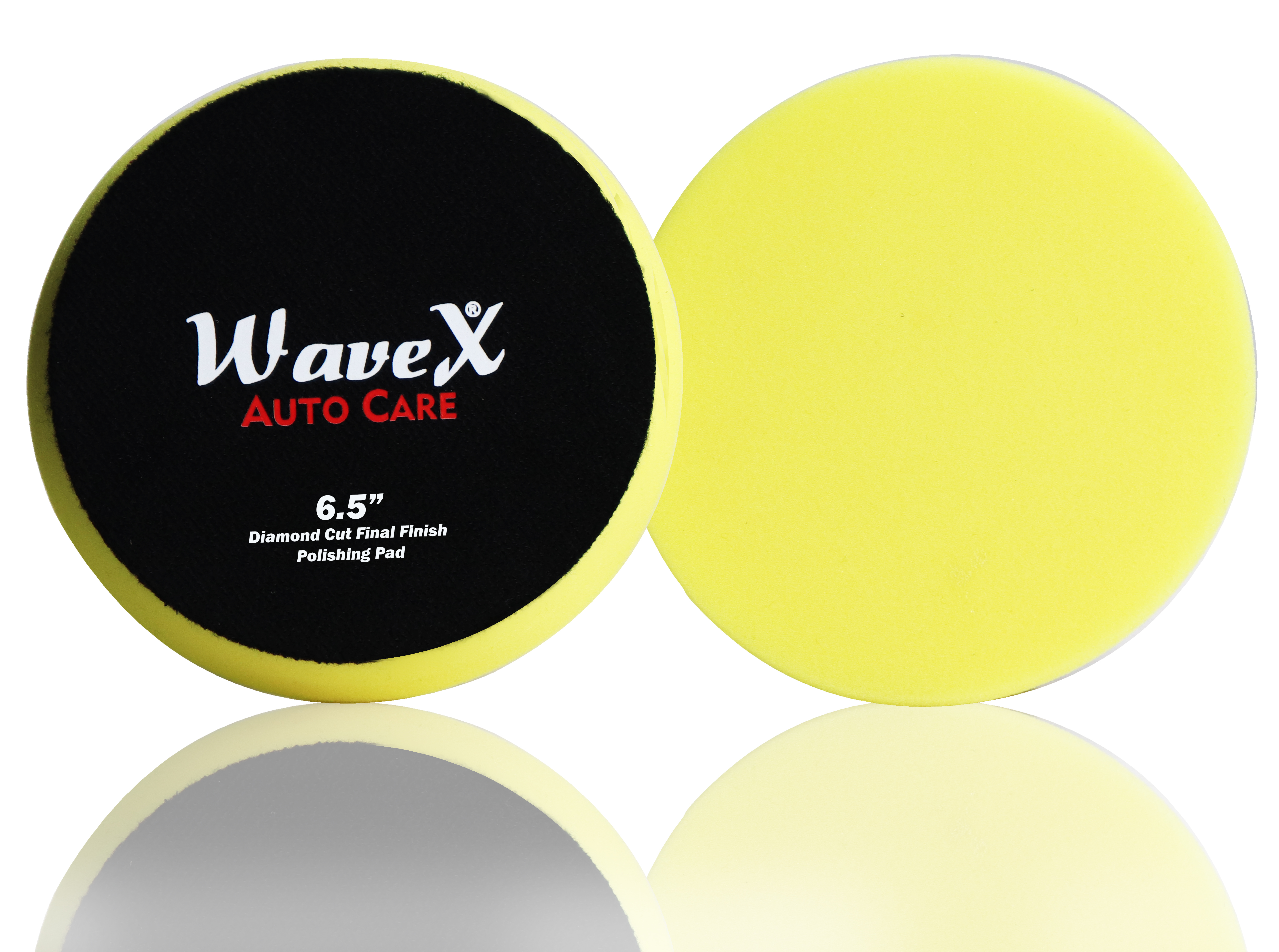 Product Description
This yellow coloured hard cutting, sanding marks removing pad is sturdy enough to remove paint defects when paired with the WaveXs range of hard cutting compounds.
It maintains a perfect balance between polishing and finishing that is perfect for all-in-one product application. This pad has the most durable and resistant backing plate that forms a bond with the polisher machines in a manner that would almost make you believe that it is a built in component.
This polisher pad is gentle yet effective on the vehicles paint and other components.
Our Hard Cut Polishing Pad features an advanced cutting technology. These pads are designed to effectively hold the detailing product without excessively and unnecessarily absorbing the product. It distributes WaveXs range of auto detailing products evenly over the surfaces of the vehicles while delivering a superior even finish that is hard to achieve with any other polishing pad.
The unique construction of our polishing pads makes them extremely easy to manoeuvre while distributing the product evenly on the surface.
Due to its unique and intelligent design the surfaces of the pads are constantly lubricated which reduces friction and marring. The hard cut firm yet soft surface of the pad enables the pads to conform to the shape of the surface whilst delivering maximum surface contact.
Furthermore, it glides seamlessly through the vehicle's many curves while reducing unnecessary heat. These self centered pads are uniquely sized to 6 inches, making them perfect for major or minor detailing jobs. These pads have a "V" like construction which makes the face of the pad wider than its backing, offering a one inch foam layer that ensures no matter how hard you push, you will never hit the backing of the plate against the surface
Enter Buying Requirement Details
Other Products in 'Wavex Auto Care' category