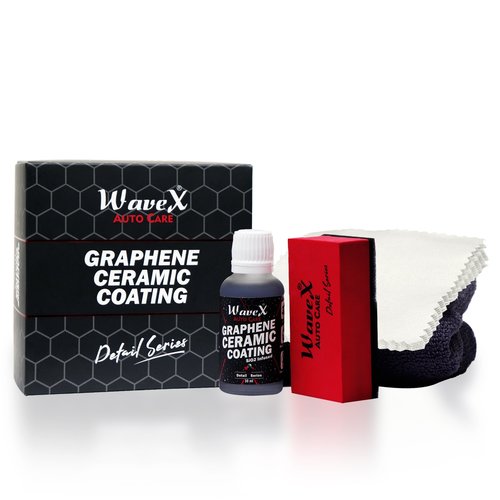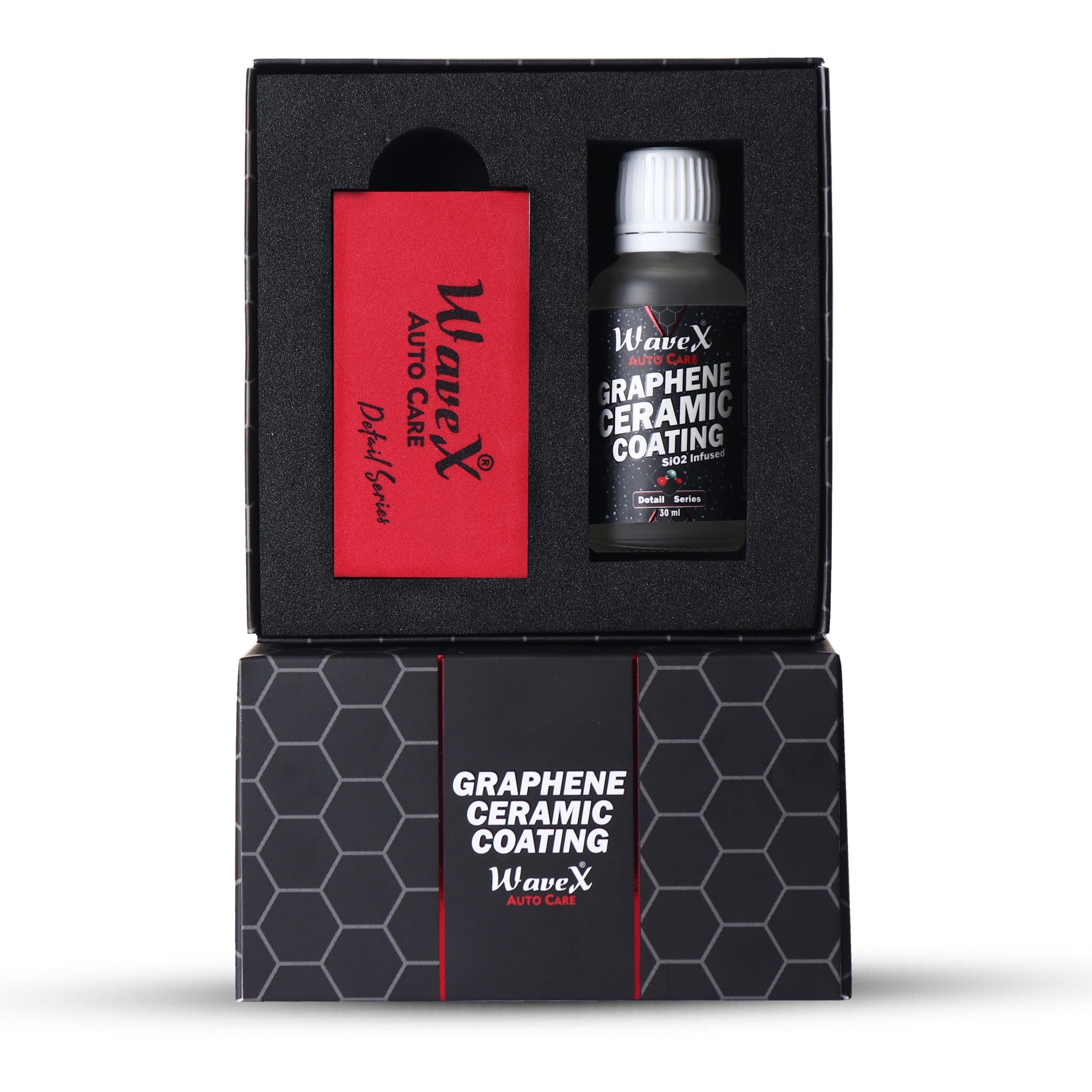 Product Description
Features:
Anti-Graffiti

High Gloss Finish

Scratch Resistant

Long Lasting Protection

Super Hydrophobic Coating

Weather & UV Resistant

Advanced Chemical Resistance

Oxidation & Corrosion Resistant

Thermal Resistance (up to 750C)
By increasing our products active ingredients, our graphene ceramic coating provides a long lasting protection that maintains the vehicles glossy, slick mirror like finish.
How to use:
To effectively use this products, one must diligently follow the following steps:
Pre-Cleaning and Polishing
Thoroughly wash your vehicle with the WaveX Strip Wash Shampoo to strip your vehicles exterior surfaces of any unwanted remaining waxes, sealants or glaze.
Use the WaveX Clay Bar and Clay Lubricant Spray to rid your vehicles exterior surfaces of any unwanted contaminants to ensure that when your vehicle is coated, it doesnt trap any unwanted contaminants.
Polish the car paint with WaveXs range of polishing compounds to remove scratches and swirls.
Use the WaveX Pre Treatment Spray to remove oil and residue off of vehicles surfaces.
Application
Use the microfiber cloth and applicator pad to apply the coating.
Pour a couple of drops of the WaveX Ceramic Coating on the application sponge and apply it evenly across the vehicles surface in a vertical (north-south) and later horizontal (east-west) direction.
After 1-2 minutes, inspect the coating with your finger then wipe the microfiber towel repeatedly until the vehicles surface looks shinny. If required, you could recoat (apply a second layer of coating to) the vehicles surface after a gap of 1 hour by repeating the same application steps.
Enter Buying Requirement Details
Other Products in 'Wavex Auto Care' category