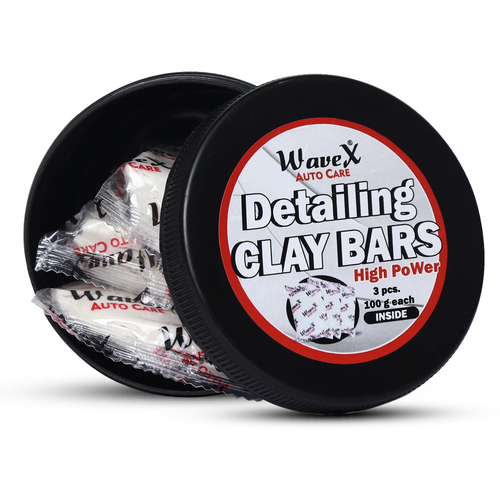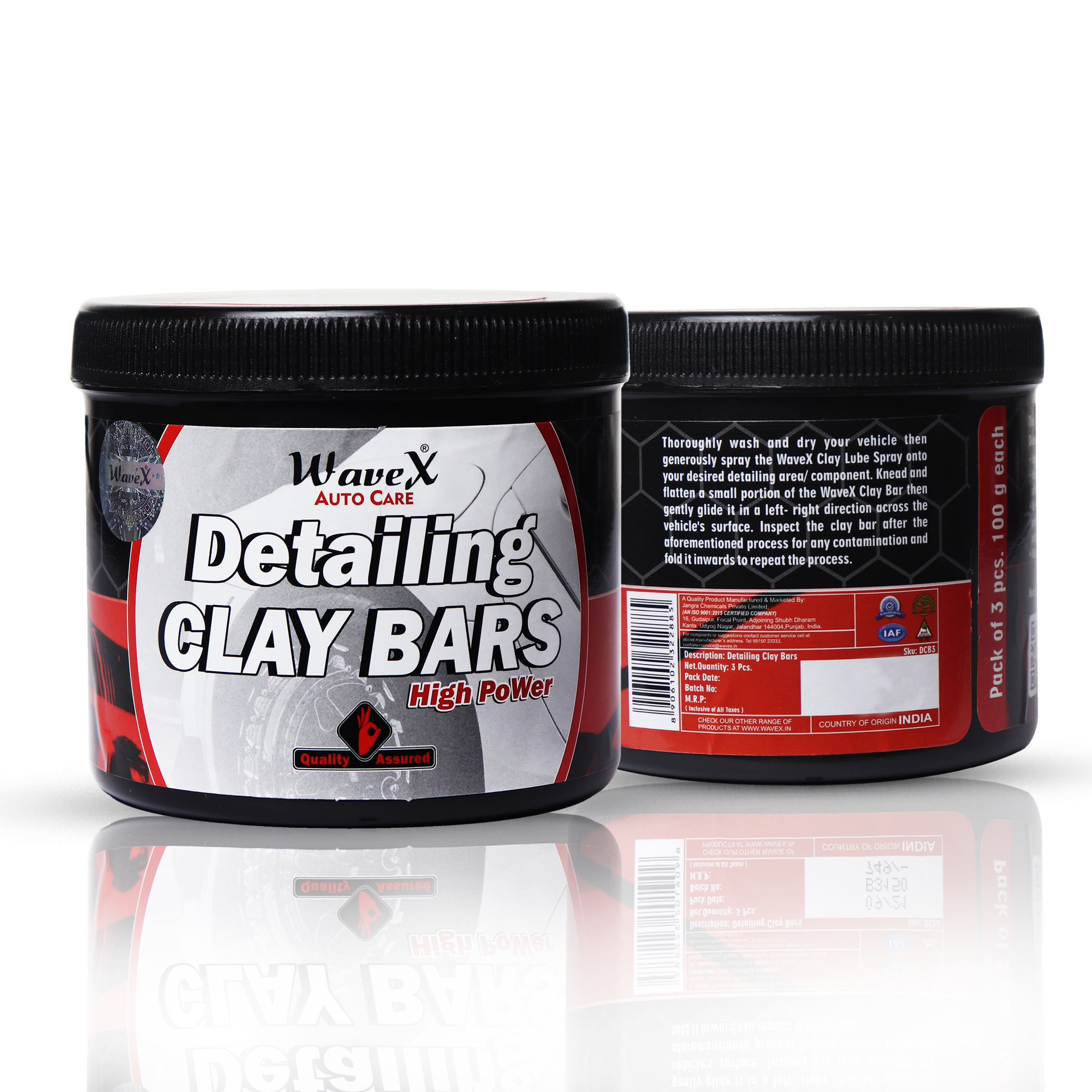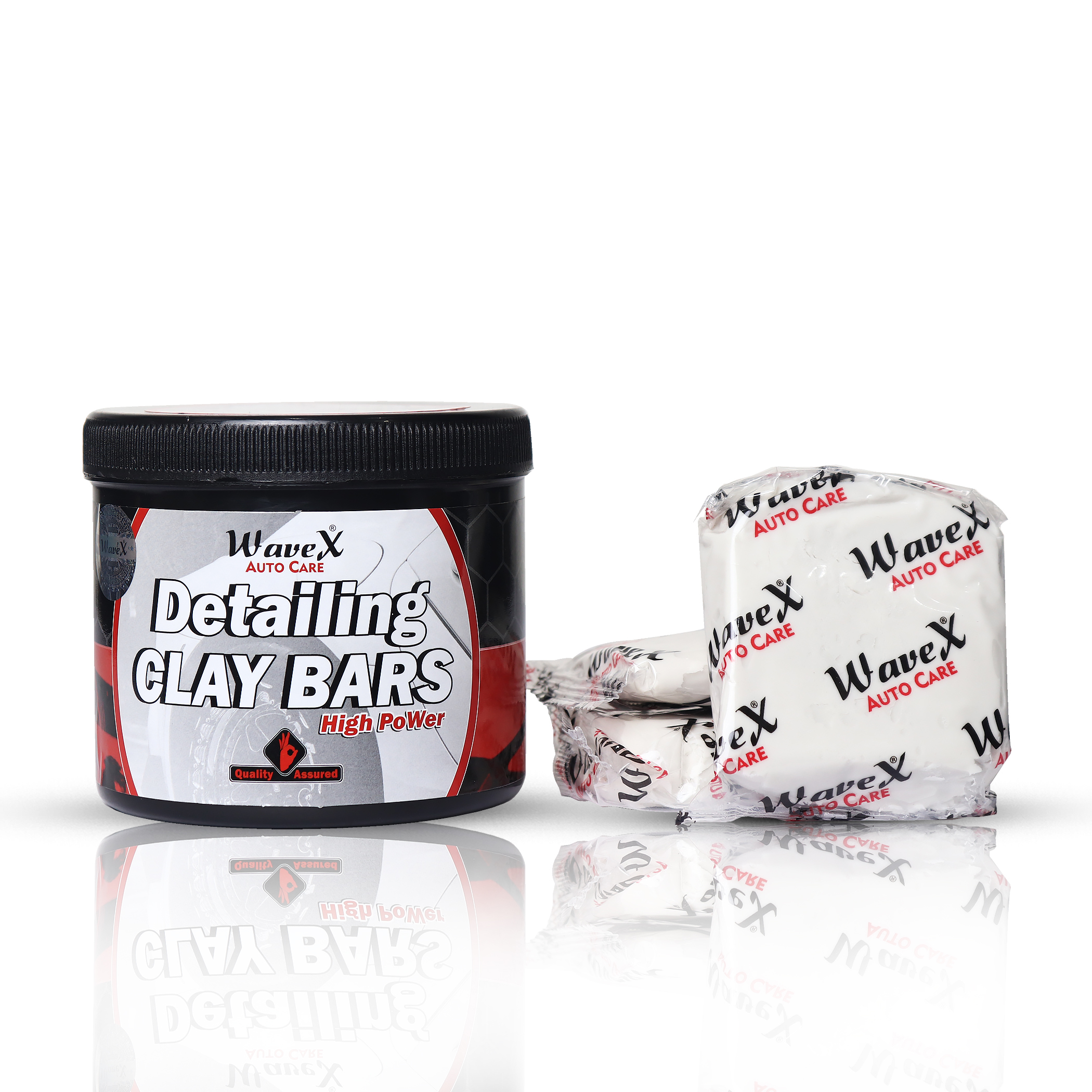 Product Description
The WaveX Clay Bars remove the toughest yet invisible contaminants that even a regular vehicle wash wont be able to remove. It is like a magnet to contaminants that picks up particles that are even 20 times smaller than microfiber threads present on microfiber towels.
For best results, it is highly recommended that professional detailers or DIY users pair these clay bars with the WaveX Clay Lube Spray that assists the clay bars in effortlessly gliding across the desired vehicle detailing component/ surface.
Our Clay bars can be used across multiple vehicle surfaces such as glass, paint, plastic, alloy wheels, metals etc. After detailing your vehicles exterior with the WaveX Clay Bar, you will witness an almost butter smooth silky surface upon manually inspecting the surface.
To use the WaveX Clay Bars all you need to do is generously spray the WaveX Clay Lube across the desired vehicle detailing surface and glide the clay bars in a left to right motion. Repeat the same action across the entire vehicles surface and once that is done, inspect the clay bar for contamination. Knead the clay bar inward whenever and wherever you find contamination on its surfaces.
Enter Buying Requirement Details
Other Products in 'Wavex Auto Care' category